Cirqulation
Aerial Arts & Acrobatics
Classes, private lessons & events in Roanoke, VA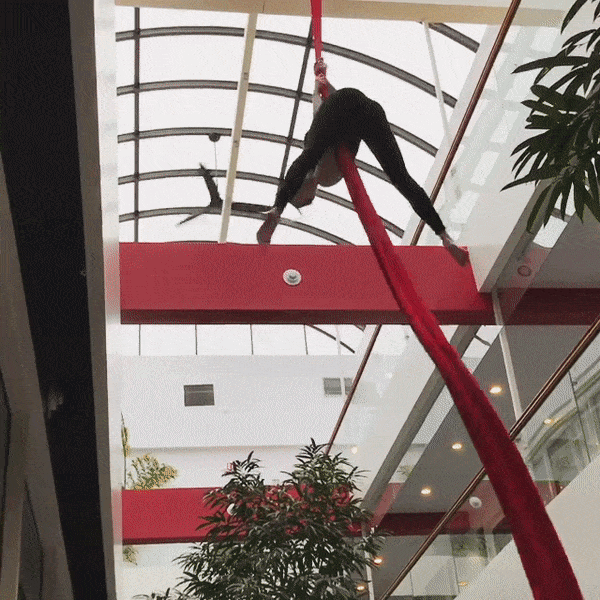 Our Philosophy
All of our offerings are progressively designed to help you uncover the
joy of moving your body.
- We embrace movement arts as an adaptive learning process
- We encourage you to focus on PLAY, PROCESS and PROGRESS, rather than "one-size-fits-all" goals
- We use evidence-based tools to train smarter not harder
- We facilitate a supportive community that celebrates your every step!
Learn About Your Body
We don't just guide you through stretches, we teach you about technique to prevent injury and safely progress.
Be Part of a Community
Our class sizes are small to ensure your experience is tailored to you, but the heart of our community is large! Come out to one of our socials
Fly to New Heights
Whether you are in the 6 Week Intro to Aerial Series or a Level 3 class, everybody has the opportunity to celebrate tangible progress week to week!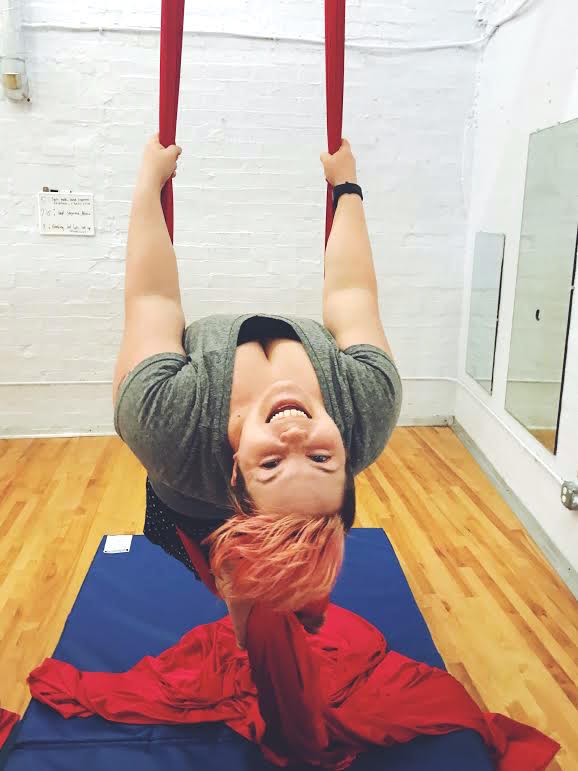 " Lynsey is a fantastic teacher. While she makes every move look so simple, she can break it down for the complete novice. She will help you achieve beautiful movements and heights you never imagined. "
- Cullen (Beginner Aerial Student)
" Lynsey is one of the most professional and talented people I have come to know. Her classes are filled with her passion for this art, as well as years of knowledge and experience. She puts safety first and she shares the nuances, not just the "how to's". I would recommend these types of classes for fitness, fun and adventure! "
- Jen (Beginner Aerial Student)
" Lynsey is an amazing instructor. I completed the 6 Week Intro to Aerial Course and loved it. Aerial definitely has a learning curve and I didn't imagine to progress this much throughout the class. Lynsey is just amazing to work with and is always enthusiastic and smiling and happy to work with your body to help you progress "
- Tanvi (Aerial Student Level 3)
6 Week Series - $150 / 6 Classes
Intro to Aerial Course - registration for upcoming courses is live!
Level 2 - Monday's 7-8pm
Level 3 - Tuesday's 7-8pm
Level 4 - Thursday's 7-8pm
Private Lessons
First time?

Get $10 off your first 1 hour private lesson!

Book your weekly slot!
Semi-Private Lessons (Grab a friend!)
Single 1 Hour Lesson For Two
Four 1 Hour Lessons For Two
*Monthly lessons expire 30 days from purchase date
Special Events:
PRIVATE PARTIES (1 Hour)
$30/person 3-6 people
$25/person 8-12 people
(Including Bachelorette Parties, Team Building, Birthday Parties and more)
*Please fill out contact form or email lynsey@cirqulation.com to make an appointment
Get in touch!
Ready to book your first lesson or a workshop for your group? Want to collaborate or hire us to perform at your event? Reach out and let us know!
Aurora Studio Center (lower level)
110 Campbell Avenue Southwest
Roanoke, VA, 24011
United States